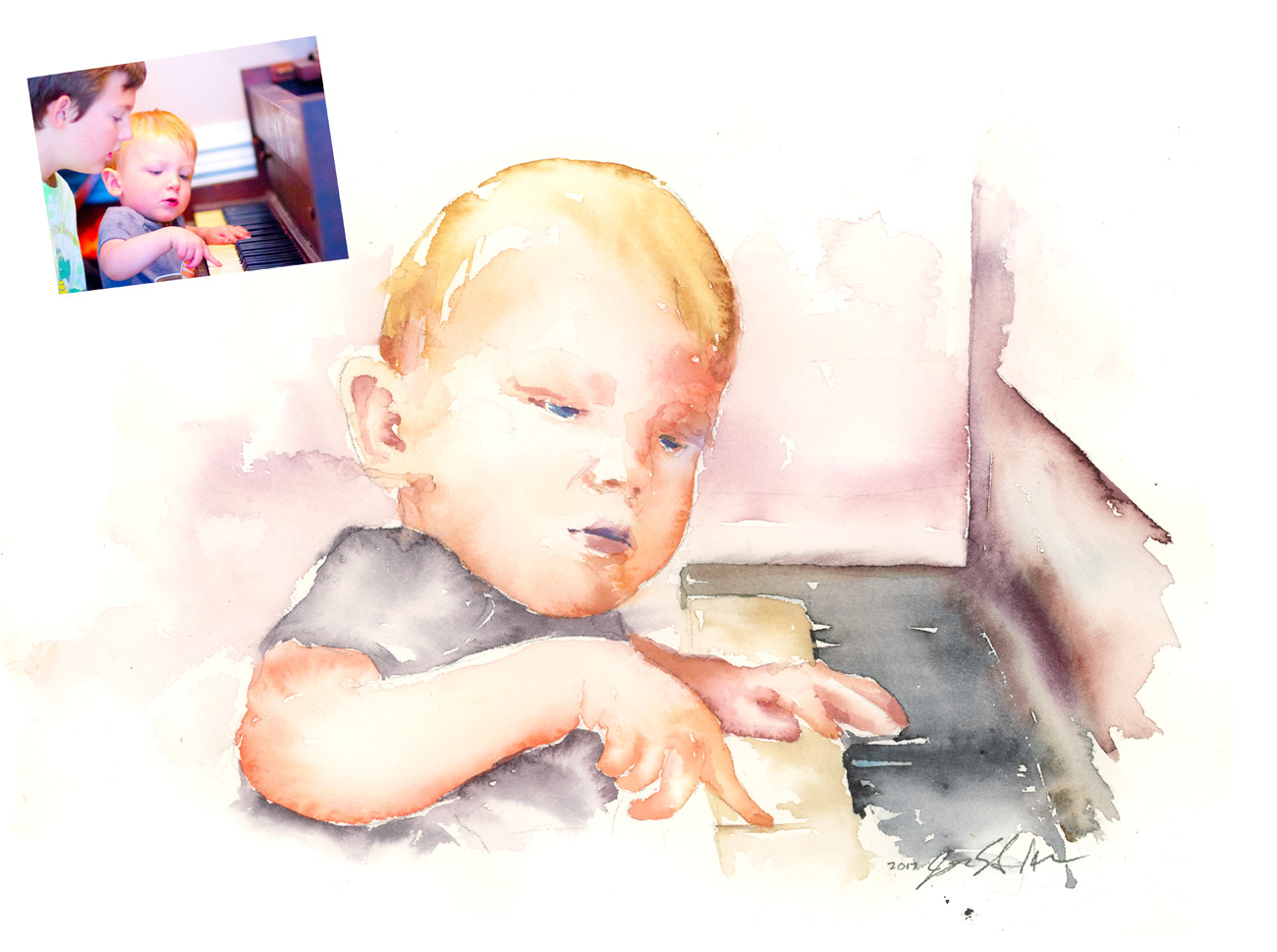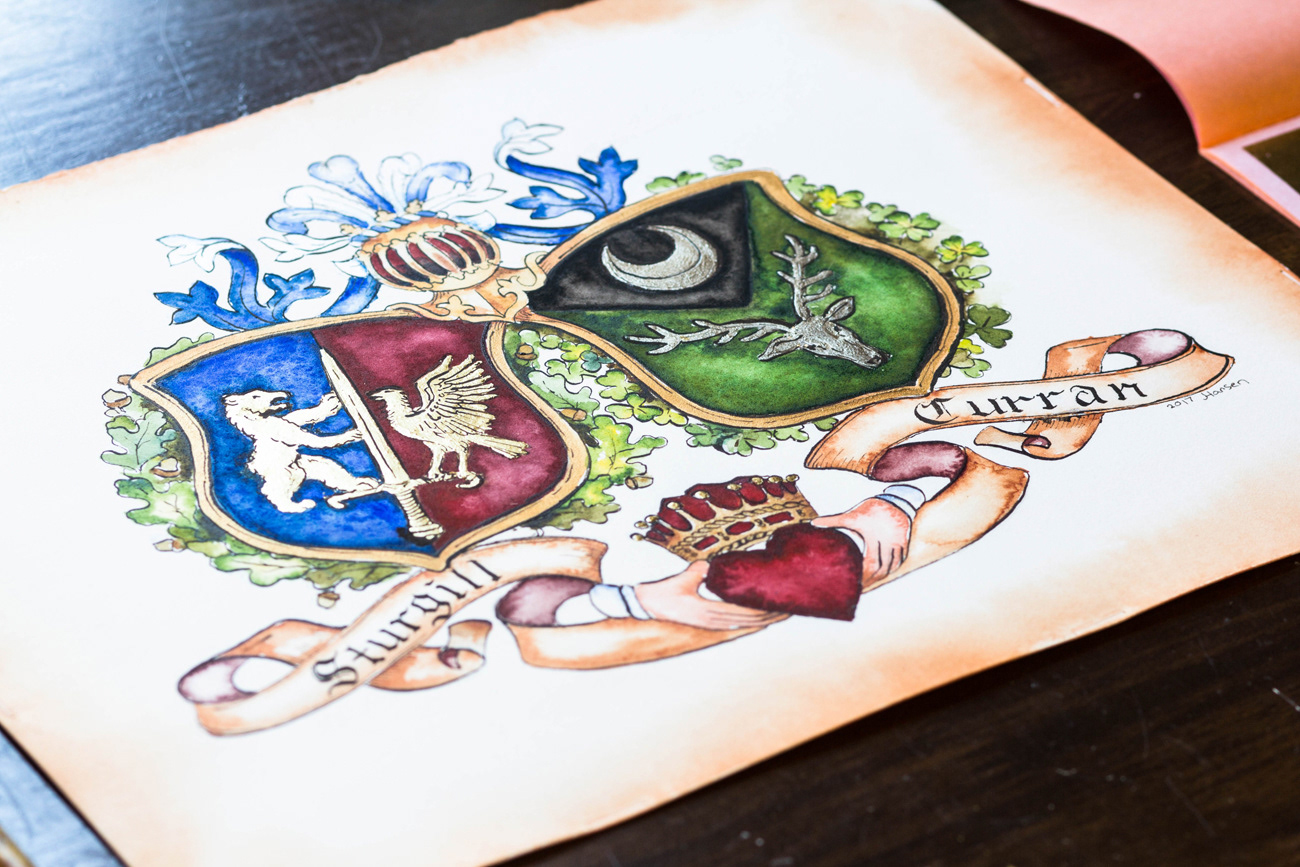 I am a visual artist creating artworks in watercolor, India ink, and gold leaf.  My artworks and materials are inspired by traditions in art history. However the stories behind these pieces are as current and modern as the real families who hire me to celebrate their relationships and their lives together.  Let's work together to create an artwork to celebrate your family. 
I help families tell their stories in symbols. I help couples celebrate what is sacred and beautiful in their home. I help newlyweds tell their unique love story through a painting.  
Your story is special. We will work one-on-one, with as much time as you need, to create the perfect visual to represent your history.  Once we create the image, I can provide you with a digital copy, or I can create a tangible, archival artwork on watercolor paper accented with real gold leaf.